Achieve Your Goal!
It's World Cup time and we are getting into the football spirit here at Global Adventure Challenges – and we have a fantastic offer to celebrate!
SAVE 25% OFF REG FEES* ON ALL 2019 OPEN CHALLENGES!
Use code WC25 and save 25% off your registration fee*, if you register for a 2019 open challenge between 14th June and 15th July 2018. It's time to ACHIEVE YOUR GOAL and take on an adventure of a lifetime – trek, cycle or sled – the choice is yours!
In order to help you on your way, we have gathered some challenge inspiration based on the teams competing in this year's tournament!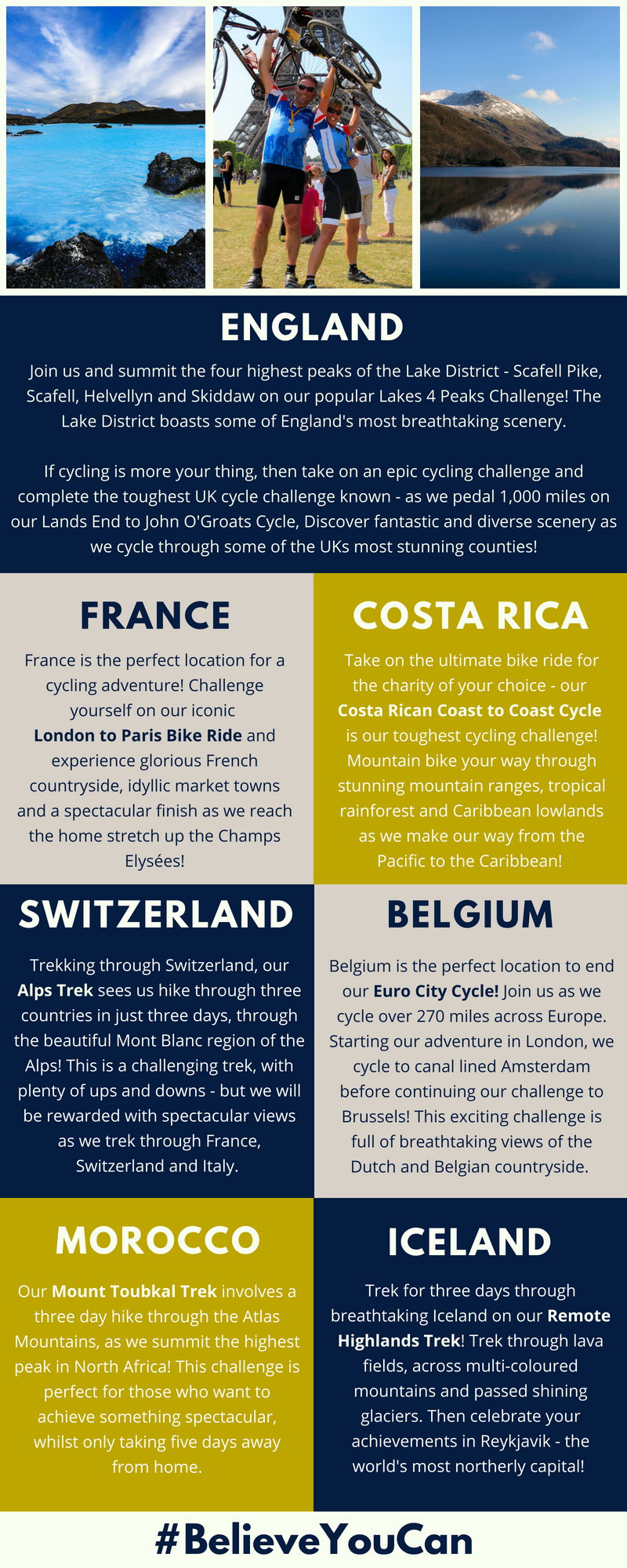 Remember - This amazing saving is for ALL of our 2019 open challenges! Take a look at all of our challenges HERE.
Kick start your adventure now and make 2019 the best year yet!

*Terms and Conditions
1. Discount cannot be used in conjunction with any other offer or discount; 2. Discount can only be used for 2019 Open Challenge registrations; 3. Discount cannot be used for TrekFest or London to Paris Tour de France cycle 2019 registrations; 4. Discounts have no monetary value; 5. All discounted registration fees are non-refundable and non-transferable as per our usual terms & conditions; 6. Discount code is valid from 9:00 on Thursday 14 June 2018 to 23:59 on Sunday 15 July 2018. Standard terms and conditions apply.
return to adventure journal