Trek the Himalayas
Home to the world's largest peaks, The Himalayas are an extraordinary mountain range located in Asia. Since the first ascent of Mount Everest in 1953, The Himalayas have become a popular trekking destination for adventurers worldwide – and the location of some of our most popular hiking challenges!
Would you like to trek through the world's largest mountain range? Here are our top treks in the Himalayas;
Taking place in the Annapurna region of the Himalayas, this 6 day trek combines breathtaking scenery with Nepal's fascinating culture. We'll trek through charming Nepalese villages, through rhododendron forests and then summit Poon Hill at 3,210m – for spectacular views of some Himalayan giants, including Annapurna South! This is a challenging trek, but we will be trekking at relatively low altitudes and will be rewarded with views to remember for a lifetime!
Challenge Duration – 10 days
Trekking Days – 6 days
Distance Trekked – 48km
Challenge Grading – Challenging (1/3)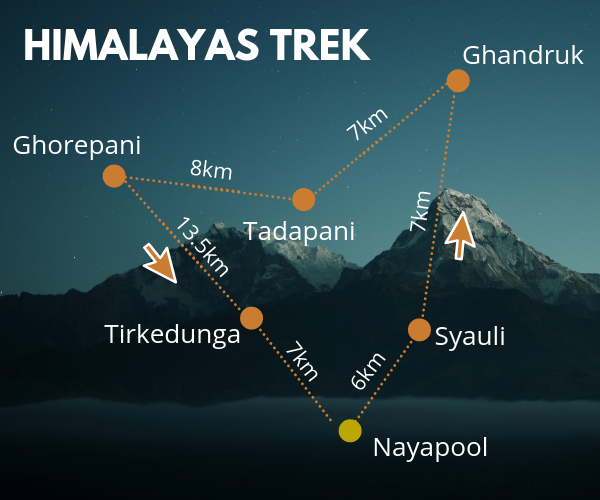 Experience spectacular views of the Daula Dhar Mountain Range as we trek through the foothills of the Indian Himalayas. Our 5 day trek starts in Dharamsala, home of the Dalai Lama., and takes us on a journey through the Kingdom of Gaddi. Highlights include exploring local villages, enjoying incredible mountain views from our campsites and trekking to Snowline Café (3,200m) with views of Lake Got. We will then have time to explore the awe-inspiring Taj Mahal – one of the new Seven Wonders of the World and a must-see attraction if you're visiting India!
Challenge Duration – 11 days
Trekking Days – 5 days
Distance Trekked – 50km
Challenge Grading – Challenging (1/3)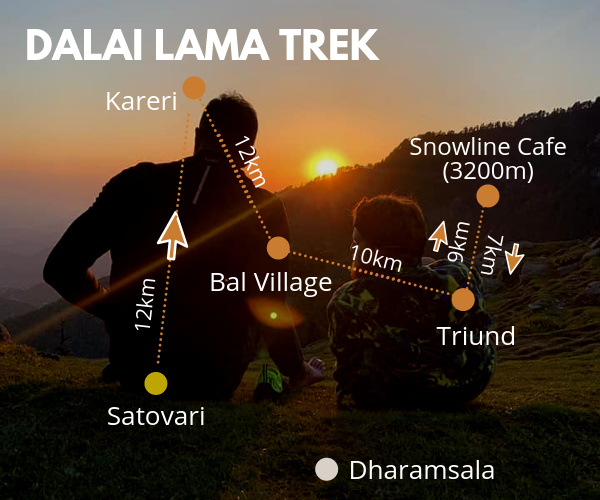 The classic Himalayan trek – trekking to the foot of the world's highest mountain; our Everest Base Camp Trek is the ultimate challenge and a truly inspiring experience. The Nepalese Himalayas are a mountain range like no other, with eight of the world's fourteen highest peaks found in this area. We'll be trekking for 12 days, through forests, across rivers and through picturesque valleys with fantastic photo opportunities of Lhotse, Nuptse and Everest.
We will then trek on a path parallel to the Khumbu glacier and continue on to Everest Base Camp! However, our challenge doesn't stop there; we'll then continue on and summit Kala Patthar (5,545m) for the best views of Mount Everest! We'll have a moment to take in the sights and reflect on our incredible achievements before we spend the next three days making our way back to Lukla. What an adventure!
Challenge Duration – 18 days
Trekking Days – 12 days
Distance Trekked – 120km
Challenge Grading – Extreme (3/3)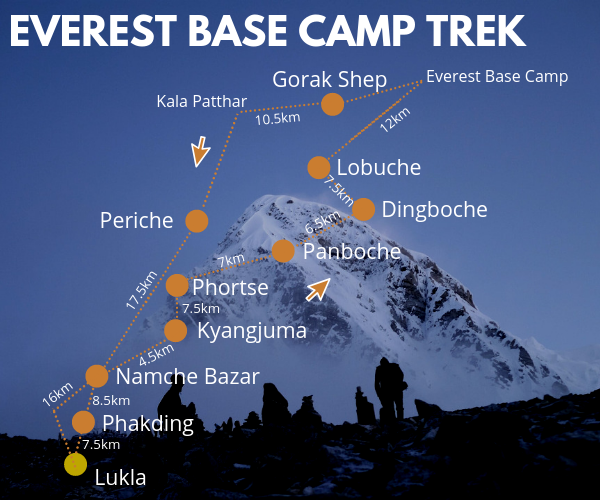 On each one of our Himalayan Treks, you will be fully supported by a highly experienced ground handling team as well as a qualified Mountain Leader from the UK.
"Having just returned from the Dalai Lama Trek I only have good things to say!! Teri was the most supportive and encouraging guide I could have hoped for. The trip was extremely well organised which all added to this being the trip of a lifetime for me. Our guides Subhash and Ranu were outstanding. THANK YOU." Mandie Bates, 2016
If you have any more questions about our Himalayan Treks then feel free to give us a call on 01244 676454 or email us here.
Related Blogs;
return to adventure journal