Top Five Things to See and Do in Kerala
EXPLORE THE INCREDIBLE SIGHTS AND SOUNDS OF KERALA!
Kerala is known for its palm-lined beaches and tranquil backwaters. Located along India's south-west corner on the Malabar Coast, Kerala is one of the most beautiful states in India.
Check out our top five things to see and do in beautiful Kerala …
1. Experience the Backwaters of Kerala On A Houseboat
The Kerala backwaters are a chain of picturesque lagoons, lakes and rivers lying parallel to the Arabian Sea coast. The heart of the Kerala backwaters is the Vembanad Lake, the longest lake in India at 96km.
The backwaters are also home to the annual snake boat races, held between June and September. Traditional war boats of the region compete in a race along the connecting lakes and rivers. If you are visiting Kerala when a snake boat race is being held, make sure you make time to watch this entertaining spectacle.
The Kerala backwaters are used by the locals for transport and fishing. However, they are also a popular destination amongst tourists. One absolute must when visiting the backwaters of Kerala is enjoying a houseboat cruise along the connecting rivers and lakes. This is a truly magical experience, surrounded by breathtaking views of rural Kerala. Many houseboats accommodate an overnight stay – where you can experience incredible Indian food whilst relaxing along the serene palm tree lined rivers. Perfection.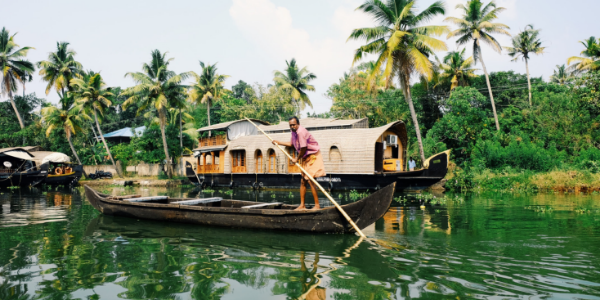 2. Visit A Tea Plantation in Munnar
If you are a tea lover, then visiting Munnar is an absolute must. Munnar is set amongst the Kannan Devan hills and is home to South India's largest tea growing region; over 50 tea estates are located in Munnar alone.
Munnar is a picturesque town and hill station situated in the Idukki district. The town is surrounded by rolling green hills, tranquil lakes and of course - some of the freshest tea you will ever taste.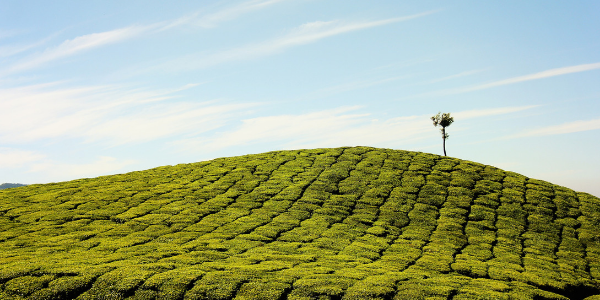 3. Relax on Marari Beach
Marari is a former fishing village with a relaxed, sleepy atmosphere. Here you can find Marari Beach; a long stretch of undeveloped paradise, lined with coconut palm trees and filled with endless golden sand. The perfect spot for a day of relaxation.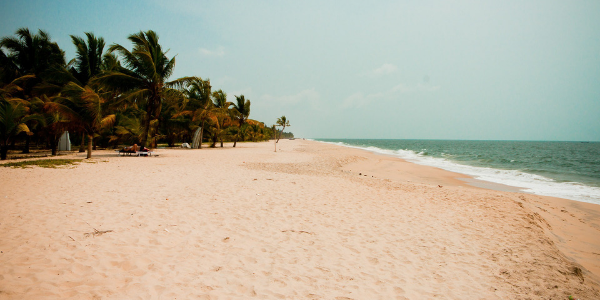 4. Visit Fort Kochi
Kochi was once the main centre of India's spice trade, now filled with atmospheric shops, galleries and cafes. Fort Kochi (or Cochin) is the heart of Kochi, a historical city and home to the world-famous Chinese fishing nets. Make sure you visit the Jewish synagogue, Santa Cruz Basilica and Fort Kochi beach whilst you are here.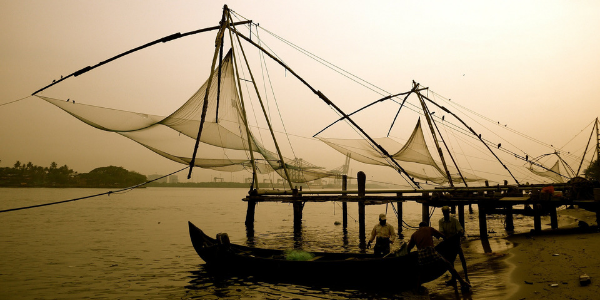 5. Enjoy Some Keralan Cuisine
The food in Kerala is some of India's best. Fish and seafood are a speciality, especially along the Keralan backwaters. The food is not as rich as north Indian food, with coconut being the key ingredient, but the taste in incredible. Traditional meals are served on a banana leaf and made up of multiple small dishes. A food lovers paradise!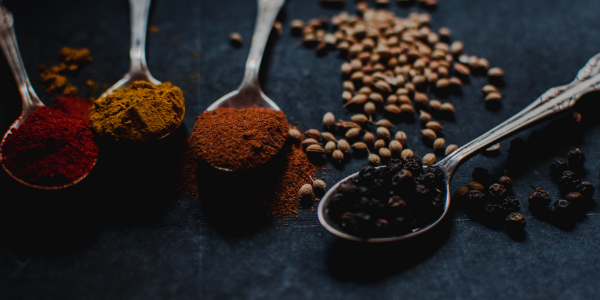 Adventure in Kerala!
Would you like to experience the incredible sights of Kerala whilst taking on a charity cycling adventure? Our fantastic Unite & Bike Against Cancer challenge is taking place in September 2020. The challenge involves cycling 358km for five consecutive days through the hills of Munnar, through scenic countryside and to the famous Kerala backwaters. Highlights of this once in a lifetime experience include cycling along stunning tea plantations in the mountains, crossing Vembanad Lake by houseboat and having some free time to relax in Marari.
Make every mile you cycle count – as you raise funds for your chosen cancer charity.
return to adventure journal