Why You Should Join Us on Our London to Paris - Tour de France Finale!
Our passion is to create and deliver life-changing challenge events. Here are our top five reasons why you should join us on our London to Paris Tour de France cycle challenge!

Our Event Crew are incredible. Your health and safety is of the utmost importance to us and our team. We will take care of everything from bike mechanics, challenge leaders, support vehicle drivers to food caterers so you can focus on the challenge itself and enjoy every minute of your London to Paris cycle. Our challenge leaders have been there and done it themselves and understand how challenging this event is and will be able to motivate you every step of the way.
"The event staff were amazing and so helpful; the mechanics went above and beyond to help. The whole team were utterly fantastic, thank you so much"

Our London to Paris route takes us on a journey passed iconic landmarks, historic areas and picturesque scenery from start to finish. Cycling from the beautiful English countryside, along French country lanes to the hustle and bustle of Paris. An epic finish then awaits as we cycle up the Champs Elysee to the Arc de Triomphe for an incredible finish under the Eiffel Tower… just in time to witness the final stage of the Tour de France, live in Paris!
"Just finished the London to Paris Tour de France edition! What an amazing, challenging, emotional experience! Fantastic organisation and support from the GAC team! I recommend this to anyone with a passion for cycling"

We pride ourselves on the service we provide to our challengers. From the moment you enquire, right through to you crossing the finish line and beyond – we will be there supporting you to ensure you have an adventure of a lifetime.
"My son and myself have just been on the London to Paris Tour de France finale with Global Adventures and have to say it was one of the best adventures we've ever had - really well organised - really well run the team, will definitely be looking for another challenge to do next year"

This is a tough challenge and therefore it is important to make sure you are fuelling your body from start to finish. We use the best event caterers around to provide you with delicious and nutritious food throughout your challenge. You'll be amazed at what our caterers can produce on the side of a road!
"The mobile caterers were absolutely the best I have experienced. The choice was phenomenal, brilliant."

The camaraderie between our London to Paris challengers is second to none. You will create friends that will last a lifetime. Our London to Paris community on Facebook is the perfect place to meet your fellow riders, swap training and fundraising advice and share your excitement before starting this epic adventure together!
"I met some wonderful people who, I am sure, will remain friends into the future. It was lovely to see such a mix of abilities and we all supported one another, it was a high octane mix of emotion and elation reaching not just the high point 20 miles out of Paris and looking down at the city but also the finish point at the Eiffel Tower!"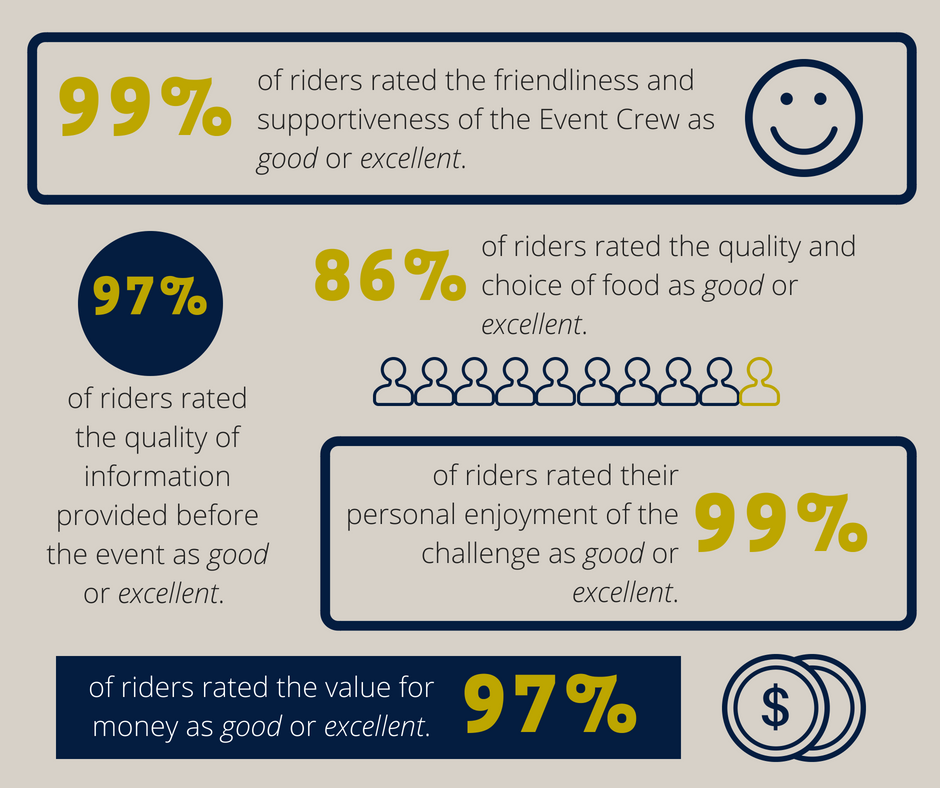 We are dedicated to creating life-changing challenge events and delivering an outstanding experience from start to finish.
Cycle from London to Paris with us and then experience the world-famous Tour de France - you will be in for an adventure of a lifetime, supported by an incredible team from start to finish!
return to adventure journal