Your 2020 Bucket List
Kick Start 2020 By Signing Up to A Bucket List Adventure!
It's the start of a brand new year - a time to reflect on last year and decide what you'd like to achieve in 2020!
Here at Global Adventure Challenges we think your New Year's resolutions should be filled with adventure - so check out our 2020 bucket list below! From exploring the Himalayas by foot to a two wheeled adventure in India, we've got the perfect challenge waiting for you!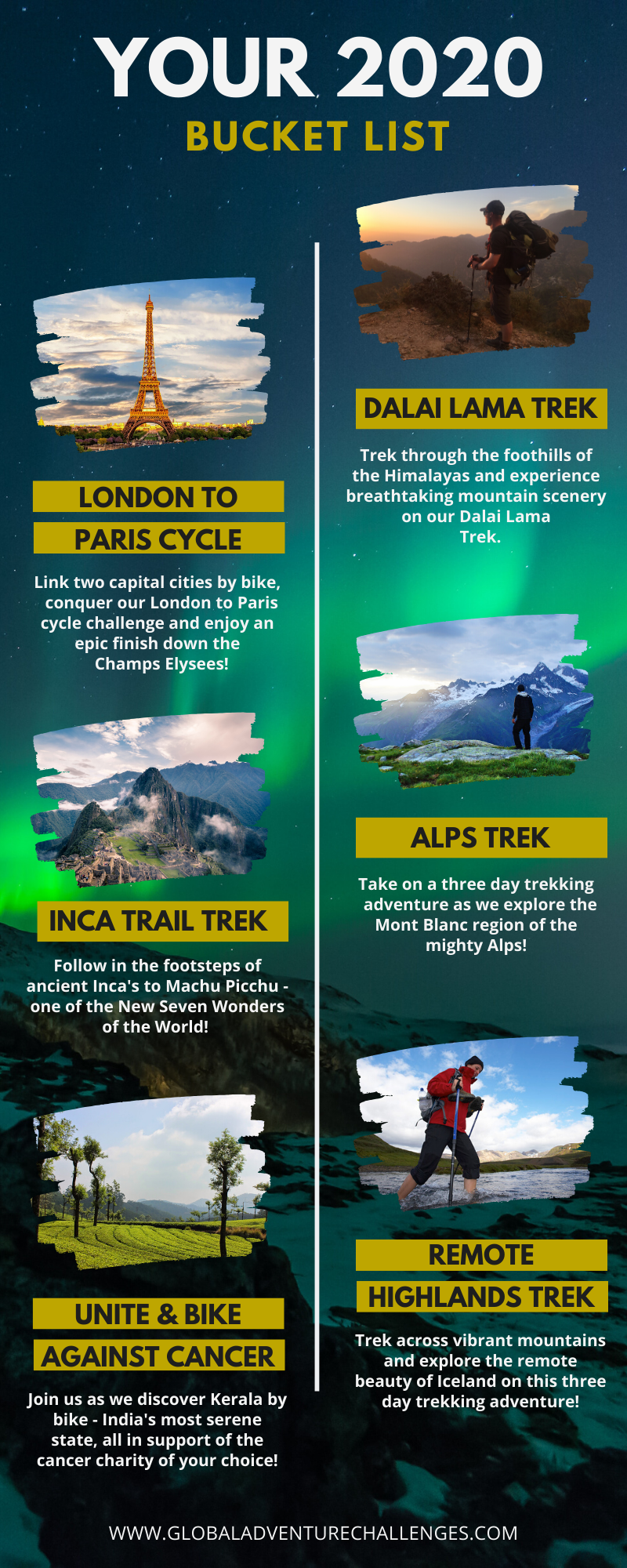 If you're looking for an adventure in 2021 - then don't forget that we have just launched SIX BRAND NEW challenges for 2021! From exploring Beijing by bike to a trekking adventure in search of the Northern Lights!

Other Adventure Journal posts you might like ...
return to adventure journal