The Best Ways to Prepare for A Hiking Challenge
What are the best ways prepare physically in mountain hiking?
Hiking isn't just a stroll in your local park – but requires strength and stamina. Any Global Adventure Challenge is a test of fitness - from trekking the Inca Trail to hiking to Everest Base Camp, so it's important you must put in the correct training beforehand!
Here are some top tips on how to prepare for mountain hiking …
Start Your Training Early
Make sure you create a training schedule at least 12 weeks before your hiking challenge. This will help you to stay on track and monitor your progress in the lead up to your big adventure! It's never too early to start training for a hiking challenge – in fact, the earlier the better.
Once you sign up to one of our trekking challenges, you'll be provided with a full training programme to prepare you for your adventure.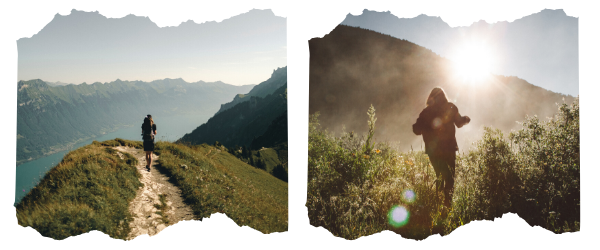 Warm Up
Before starting any form of exercise, it's important to warm up first. This could be a 10/15-minute brisk walk or a similar time spent on the cross-trainer. This will allow your muscles to gradually warm up and allows your cardiovascular system to get ready for your training session. Check out the NHS's tips on how to warm up before exercising for some great warm up ideas!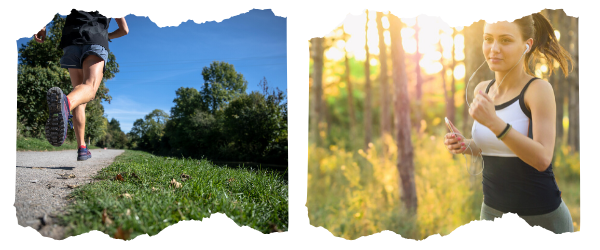 Get Hiking!
What better way to get ready for your hiking adventure than to get out there and hike! Lace up those walking boots and go on a couple of day hikes before taking on your challenge. Start with short easy walks and then begin to increase the distance, intensity and gradient.
If you are preparing yourself for a multi-day hike, then make sure you go on some back to back treks to prepare your body for multiple days on foot.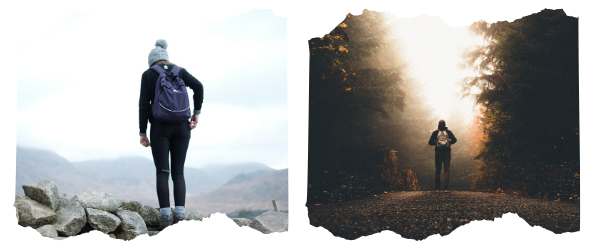 Cardiovascular Activity
To build up your stamina, make sure you get some cardio into your training plan! Whether it's running, swimming or walking – this will help you prepare for long days in your hiking boots.
Raising your heart rate by doing regular cardiovascular activities a couple of times a week will improve your overall fitness and make your mountain hiking experience a lot more enjoyable!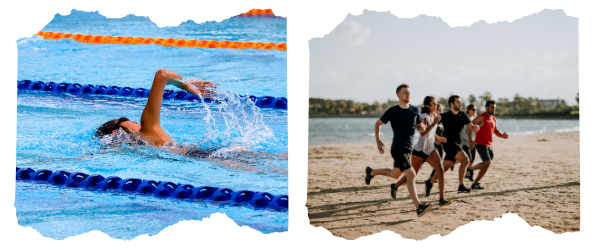 Strength Training
Build up your strength by regularly taking part in resistance training a couple of times a week. Concentrate on increasing the strength in your legs, glutes and core muscles. Exercises such as calf raises, squats and lunges are a fantastic way of preparing your muscles for a mountain hike.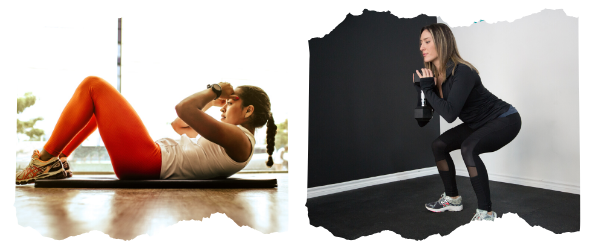 Cool Down and Stretch
The cool down is just as important as the warm up; 10 – 15 minutes of easy walking and some light stretches will allow the body to return back to its steady-state and will help to avoid any muscle soreness. Check out our Best Stretches for After Your Hike for a full list of stretches.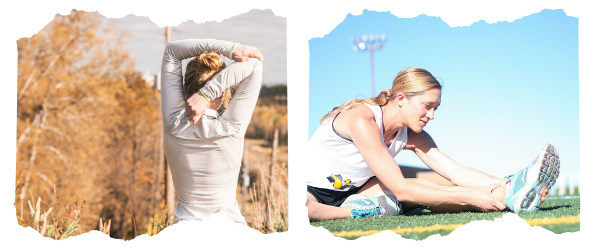 Top Tips
Always consult your doctor before starting a new training programme or signing up to a hiking trip.
Start slowly – it's very easy to start by doing too much too soon. Gradually increase the intensity of your training over time to avoid injury.
Get your friends and family involved – motivate each other along the way and make your training a social occasion!
When you're going on a training hike, make sure you wear the kit you'll be using on your challenge – from your hiking boots and socks to your backpack and walking poles.
Train in locations with variable terrain to get your body used to uneven surfaces and different gradients.
Break in your boots! Don't buy new boots just before a long walk. Gradually wear them in by going on a few shorter walks first.
Make sure you keep hydrated and well fuelled during your training. Experiment with eating and drinking on the go – so you know what foods work best and which to avoid. Find out more about How to Fuel Your Trekking Challenge here.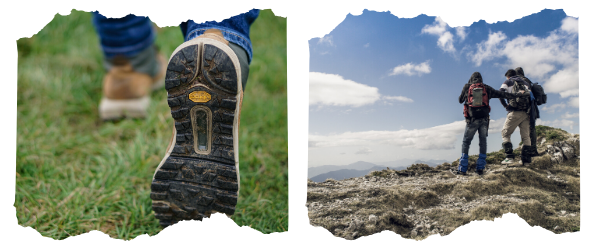 How to Fit Your Training In
We know it's difficult to make time for training with a full-time job, a family to look after and just not enough hours in the day! Here are some top tips to fit training into your busy schedules;
If you commute to work, then get off the bus or train a few stops earlier and walk the remainder of the way.
Go on a walk or run during your lunch break.
Try and wake up earlier to get an hour's quick walk in before work.
Do the school run on foot – getting your kids fit too!
Make the most of your weekends and enjoy some long hikes with friends and family.
Are you looking for a mountain hiking challenge? Take on our Kilimanjaro Trek or Himalaya adventure and achieve something amazing! Don't forget to check out our training guides for more information!
You might also like …
return to adventure journal